On the July 15th OZ Academy show, Hiroyo Matsumoto teamed up with OZ Academy champion Chikayo Nagashima, to take on the formidable team of Manami Toyota and Aja Kong. Hiroyo won the match for her team by pinning Toyota with her Ligerbomb finisher that she inherited from Devil Masami.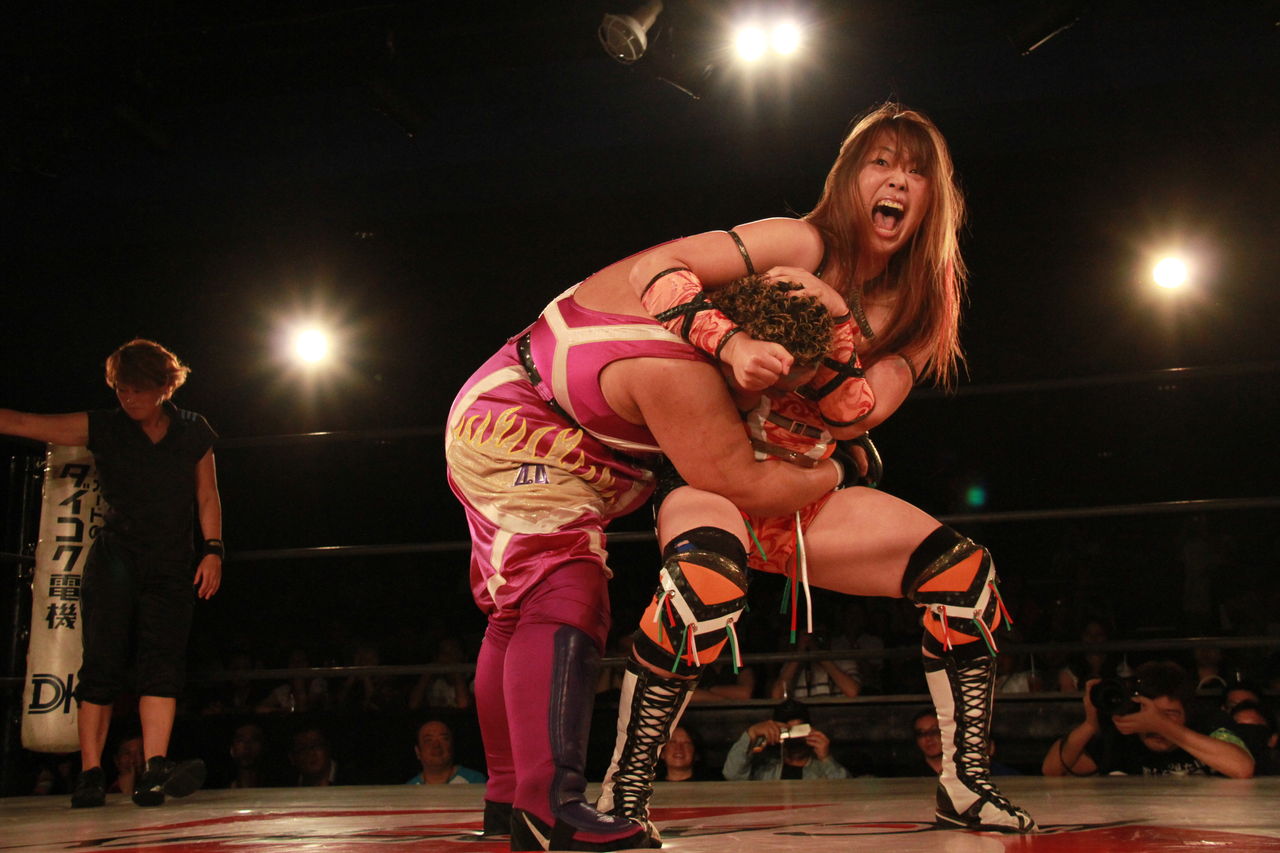 After the match, Hiroyo grabbed the microphone and told the champion, whom she will challenge for the title on August 19, 2012:
Hiroyo: "I won! I have scored the victory against Manami Toyota! Also at the [Contender's] tournament, like today, I won with the Ligerbomb. I inherited the Ligerbomb from Devil Masami player. I'm confident, on August 19, I will absolutely win the belt!"
Chikayo reminded Hiroyo that she did not win in singles. Chikayo hinted that she carried the match and expend a lot of stamina, so it was natural that Hiroyo scored the pin.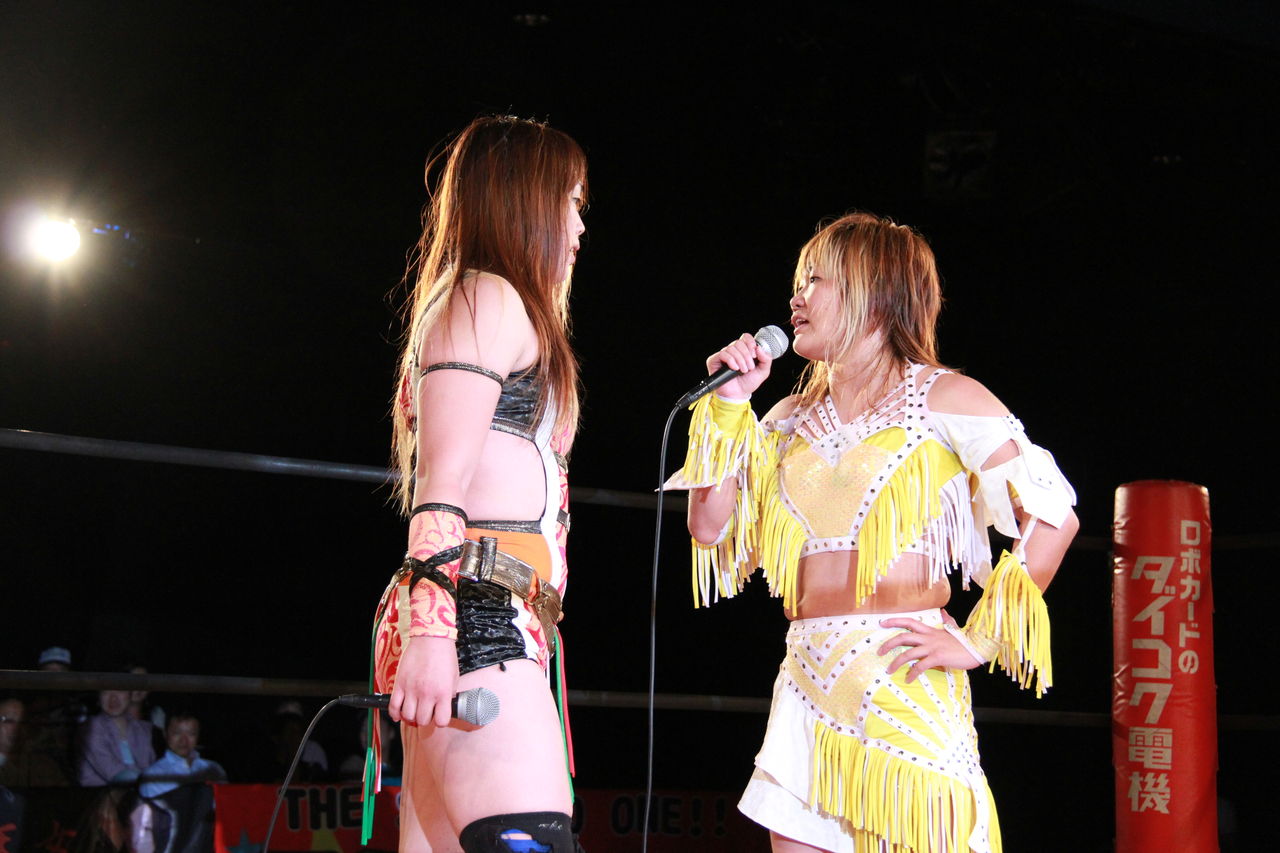 Hiroyo retorted that what happened in tag will follow in their singles match, and asked Chikayo what asked what she is doing in puroresu.
Chikayo responded that it wouldn't be so easy to capture the Wizard of OZ Championship, and that she's looking forward to August, and questioned if Hiroyo is still confident.
Hiroyo concluded by saying that it isn't simply wishful thinking for her to obtain the title. She joined OZ Academy to be in the center of joshi puroresu. On August 19, that is when her destiny will be fulfilled. She declared that on that day, there will be a change of generations. She then pleaded for the audience to come and support her!
So far, all the Wizard of OZ title holders have been "veteran" wrestlers, with more than 10 years of experience in puroresu at the time of winning the title (Carlos Amano being the least "senior", becoming the 2nd OZ Champ with 14 years of experience under her belt). Hiroyo had just celebrated her 6th year in puroresu in July. If she wins the title, it would indeed signal a generational change in one of the oldest joshi puroresu promotions in Japan.
Whatever happens, Hiroyo has already made her mark in the "Center of the joshi puroresu world" – OZ Academy. But I'm confident that on August 19th, change is coming!